Welcome to The SBFN  Framework Library
This is a comprehensive and searchable collection of national sustainable finance framework documents introduced by members to date. It includes national roadmaps, policies, regulations, voluntary principles, guidelines, research, templates, taxonomies, and tools to guide and enable sustainable finance in emerging markets.
Frameworks issued up to July 31, 2021, were considered for the SBFN 2021 Global and Country Progress Reports. Country Reports in some cases refer to more recent publications as of the date of publishing.
Additional frameworks will be added as they are released.
This list is not exhaustive and we welcome notification of new publications by member countries.

In the case of multiple issuers, only the first one is listed here.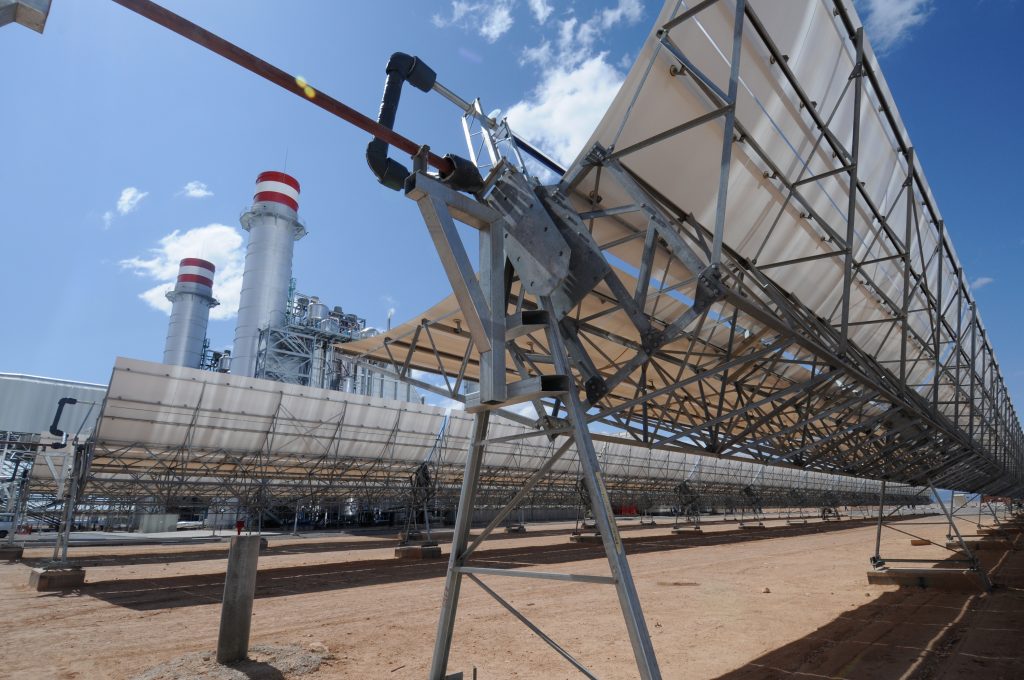 Ref
Country
Policies/ Principles/ Guidelines
Year
Issuer
1
Argentina

Regulation for the Securities List Trustees and/or Parties of Social, Green, and Sustainable Closed Common Funds Investment (FCCI)

2021
BYMA Bolsas y Mercados Argentinos
2
Argentina

Regulation for the Listing of Negotiable Obligations and/or Public Securities and for its Incorporation into Social Green and Sustainable Panel

2019
BYMA Bolsas y Mercados Argentinos
4
Argentina
2019
Bank of Argentina
5
Argentina

Guidelines for Issuance of Social Green and Sustainable Securities

2019
National Securities Commission (CNV)
8
Bangladesh

SFD Circular No. 01 Target and Achievement of Sustainable Finance & Green Finance

2021
Bangladesh Bank
8,2
Bangladesh

Updated template for report on Green Banking Activities of Banks and Financial Institutions

2021
Bangladesh Bank
10
Bangladesh
2020
Bangladesh Bank
11
Bangladesh

Sustainable Finance Policy for Banks and Financial Institutions

2021
Bangladesh Bank
12
Bangladesh
2019
Bangladesh Bank
13
Bangladesh
2018
Bangladesh Bank
14
Bangladesh
2018
Bangladesh Bank
15
Bangladesh

Guidelines on Environmental and Social Risk Management (ESRM) for Banks and Financial Institutions in Bangladesh

2017
Bangladesh Bank
16
Bangladesh
2011
Bangladesh Bank
17
Brazil
2021
Brazilian Federation of Banks (FEBRABAN)
18
Brazil
2021
Brazilian Federation of Banks (FEBRABAN)
18,3
Brazil
2021
Brazilian Federation of Banks (FEBRABAN)
18,5
Brazil

Public Consultation 86 New Regulation on Social, Environmental, and Climate-Related Risk Disclosures

2021
Central Bank Brazil (BCB)
19
Brazil
2020
Financial Innovation Laboratory (LAB)
19,2
Brazil

Decree 10.386/2020: New Incentives for the Financing of Infrastructure 'Green Projects' [External Link]( Portuguese)

2020
Brazilian Federation of Banks (FEBRABAN)
19,4
Brazil

Report on the Status of Implementation of the Task Force on Climate-Related Financial Disclosures Roadmap Across Brazilian Banks

2020
Government of Brazil
20
Brazil

Implementing the TCFD Recommendations – A Roadmap for the Brazilian Banking Sector

2019
Brazilian Federation of Banks (FEBRABAN)
20,2
Brazil

Report on Social, Environmental and Climate-related Risks and Opportunities

2021
Central Bank Brazil (BCB)
20,3
Brazil

New Regulation on Social, Environmental, and Climate-Related Risk Disclosures

2021
Central Bank Brazil (BCB)
20,4
Brazil
2020
Brazilian Federation of Banks (FEBRABAN)
20,5
Brazil
2019
Brazilian Federation of Banks (FEBRABAN)
23
Brazil
2016
Brazilian Federation of Banks (FEBRABAN)
24
Brazil

Resolution No 4327 on Social and Environmental Responsibility for Financial Institutions

2014
Central Bank Brazil (BCB)
25
Brazil

Framework for the Creation and Implementation of a Socio-environmental Responsibility Policy

2014
Brazilian Federation of Banks (FEBRABAN)
26
Brazil
2008
Brazilian Federation of Banks (FEBRABAN)
27
Cambodia
2020
Association of Banks in Cambodia (ABC)
28
Cambodia

Cambodian Sustainable Finance Principles Implementation Guidelines

2019
Association of Banks in Cambodia (ABC)
28,2
Cambodia

Cambodia National Adaptation Plan Financing Framework and Implementation Plan

2017
GSSD
29
Cambodia
2016
Association of Banks in Cambodia (ABC)
30
Chile
2021
Chilean Ministry of Finance
31
Chile
2020
Chilean Ministry of Finance
32
Chile
2019
Chilean Ministry of Finance
33
China
2021
People's Bank of China
34
China

Guidance on Promoting Investment and Financing to Address Climate Change

2020
People's Bank of China
35
China
2019
Ministry of Ecology and Environment of the People's Republic of China
35,5
China
2018
People's Bank of China
36
China
2018
Asset Management Association of China
37
China
2018
People's Bank of China
38
China

Compulsory Environmental Pollution Liability Insurance Regulation

2018
Ministry of Ecology and Environment of the People's Republic of China
39
China
2017
National Association of Financial Market Institutional Investors
40
China
2017
International Institute of Green Finance
41
China
2017
China Securities Regulatory Commission
42
China

Impact of Environmental Factors on Credit Risk of Commercial Banks

2016
Industrial and Commercial Bank of China
43
China
2016
People's Bank of China
44
China
2016
China Securities Regulatory Commission (CSRC)
44,1
China
2016
China Securities Regulatory Commission (CSRC)
45
China
2014
China Banking and Insurance Regulatory Commission (CBIRC)
46
China
2013
China Banking and Insurance Regulatory Commission (CBIRC)
47
China
2012
China Banking and Insurance Regulatory Commission (CBIRC)
48
China
2007
China Banking and Insurance Regulatory Commission (CBIRC)
48,1
China
2020
National Development Reform Commission (NDRC), People's Bank of China (PBoC), China Securities Regulatory Commission (CSRC)
48,2
China

Guidelines on Environmental Information Disclosure for Financial Institutions

2021
People's Bank of China
49,5
Colombia
2022
The Government of Colombia
50
Colombia

Best Practices for the Management of Investments of the Administrators of the General Pension System

2021
The Government of Colombia
50,2
Colombia

CE07-2021 for Mandatory Pension Funds (with ESG requirements)

2021
Financial Superintendence of Colombia (SFC)
50,4
Colombia

CE08-2021 for Voluntary Pension Funds (with ESG requirements)

2021
Financial Superintendence of Colombia (SFC)
50,6
Colombia

CE031-2021 for Disclosure of Information on Social and Environmental Issues, Including Climate

2021
Financial Superintendence of Colombia (SFC)
50,8
Colombia
2021
Financial Superintendence of Colombia (SFC)
51
Colombia
2021
Financial Superintendence of Colombia (SFC)
52
Colombia

Climate Change – Policies to Manage its Macroeconomic and Financial Effects

2020
Central Bank of Colombia (Banco de la Republica)
53
Colombia

Recommendations and Guidelines for the Issuance of Green Bonds (English)

2020
Financial Superintendence of Colombia (SFC)
53,1
Colombia

Recommendations and Guidelines for the Issuance of Green Bonds (Spanish)

2020
Financial Superintendence of Colombia (SFC)
54
Colombia

Guide for the Preparation of ESG Reports for Issuers in Colombia (English)

2020
Financial Superintendence of Colombia (SFC)
54,1
Colombia

Guide for the Preparation of ESG Reports for Issuers in Colombia (Spanish)

2020
Financial Superintendence of Colombia (SFC)
55
Colombia
2019
Financial Superintendence of Colombia (SFC)
55,1
Colombia
2019
Financial Superintendence of Colombia (SFC)
56
Colombia
2017
E3 and Metrix Finanzas
56,1
Colombia
2017
E3 and Metrix Finanzas
57
Colombia

General Guidelines for the Implementation of E&S Risk Analysis

2016
Asobancaria
58
Colombia
2012
Asobancaria
58,1
Colombia
2012
Asobancaria
59
Costa Rica
2019
General Superintendent of Financial Institutions (SUGEF)
60
Costa Rica

Draft Regulation for the Management of Environmental, Social and Climate Related Risk in the Loan Portfolios of FIs

2019
General Superintendency of Financial Institutions of Costa Rica (SUGEF)
61
Costa Rica

Monitoring of Climate Financing in Financial Entities Supervised by SUGEF in Costa Rica (English)

2019
General Superintendency of Financial Institutions of Costa Rica (SUGEF)
61,1
Costa Rica

Monitoring of Climate Financing in Financial Entities Supervised by SUGEF in Costa Rica (Spanish)

2019
General Superintendency of Financial Institutions of Costa Rica (SUGEF)
63
Costa Rica
2019
National Stock Exchange
65
Costa Rica
2019
National Stock Exchange
66
Dominican Republic

Guidelines for Broadcast of Values Public Offer Sustainable, Green and Social in the Securities Market

2020
Superintendency of the Securities Market
66,8
Ecuador

12 Sector Guides to Enhance Banks' Environmental and Social (E&S) Risks and Mitigation Strategies [External Link] (Spanish)

2021
ASOBANCA
67
Ecuador
2020
Quito Stock Exchange
67,1
Ecuador
2020
Quito Stock Exchange
68
Ecuador
2016
ASOBANCA
69
Egypt
2021
CBE
69,2
Egypt
2020
Government of Egypt
70
Fiji
2017
Government of Fiji
70,2
Georgia
2022
National Bank of Georgia (NBG)
70,3
Georgia

Regulation on Loan Classification and Reporting according to the Sustainable Finance Taxonomy

2022
National Bank of Georgia (NBG)
70,4
Georgia

Green Taxonomy (Appendix 1 to the Sustainable Finance Taxonomy)

2022
National Bank of Georgia (NBG)
70,5
Georgia

Social Taxonomy (Appendix 2 to the Sustainable Finance Taxonomy)

2022
National Bank of Georgia (NBG)
70,6
Georgia

Green Loan Monthly Reporting Form (Appendix 3 to the Sustainable Finance Taxonomy)

2022
National Bank of Georgia (NBG)
71
Georgia
2020
National Bank of Georgia
72
Georgia
2021
National Bank of Georgia
73
Georgia

Regulation on Disclosure Requirements for Commercial Banks within Pillar 3 (Georgian)

2021
National Bank of Georgia
74
Georgia
2020
Government of Georgia
75
Georgia
2019
Government of Georgia
76
Georgia
2018
Government of Georgia
76,5
Georgia
2021
National Bank of Georgia
78
Ghana
2019
Bank of Ghana
79
Ghana
2019
Bank of Ghana
80
Ghana
2019
Bank of Ghana
81
Ghana
2019
Bank of Ghana
82
Ghana
2019
Bank of Ghana
83
Ghana
2018
Bank of Ghana
84
Honduras

Standard for Management of Environmental and Social Risk Applicable to Institutions of FS

2020
National Commission of Banks and Insurance (CNBS)
85
Honduras
2020
National Commission of Banks and Insurance (CNBS)
85,1
Honduras
2020
National Commission of Banks and Insurance (CNBS)
85,4
Honduras

Joint Policy Guideline Issuance Document C028 Annex (English)

2020
National Commission of Banks and Insurance (CNBS)
85,5
Honduras

Joint Policy Guideline Issuance Document C028 Annex (Spanish)

2020
National Commission of Banks and Insurance (CNBS)
87
India
2021
India-UK Sustainable Finance Working Group
88
India

Business Responsibility And Sustainability Reporting By Listed Entities

2020
Securities & Exchange Board of India
88,2
India

Business Responsibility And Sustainability Reporting By Listed Entities [template]

2020
Securities & Exchange Board of India
89
India
2017
Indian Banks' Association
90
India
2019
Ministry of Corporate Affairs
91
India
2019
Reserve Bank of India
92
India
2018
Pension Fund Regulatory and Development Authority
93
India

Disclosure Requirements for Issuance and Listing Green Bonds

2017
Securities & Exchange Board of India
93,5
Indonesia
2022
Otoritas Jasa Keuangan (OJK)
94
Indonesia
2021
Otoritas Jasa Keuangan (OJK)
94,5
Indonesia
Technical Guidelines for Securities Companies on the Implementation of POJK NO.51/POJK.03/2017 on Sustainable Finance for Financial Services Institution, Issuers, and Public Companies
2021
Otoritas Jasa Keuangan (OJK)
95
Indonesia
2021
Otoritas Jasa Keuangan (OJK)
96
Indonesia
2021
Otoritas Jasa Keuangan (OJK)
97
Indonesia
2020
Government of Indonesia
98
Indonesia
2017
Otoritas Jasa Keuangan (OJK)
99
Indonesia

Regulation on the Issuance and the Terms of Green Bond (No. 60/POJK.04/2017)

2017
Otoritas Jasa Keuangan (OJK)
100
Indonesia

Regulation on application of Sustainable Finance to FSI, Issuer and PLC

2017
Otoritas Jasa Keuangan (OJK)
101
Indonesia
2017
Otoritas Jasa Keuangan (OJK)
102
Indonesia
2014
Otoritas Jasa Keuangan (OJK)
103
Iraq
2021
Central Bank of Iraq (CBI)
104
Iraq
2019
Central Bank of Iraq (CBI)
105,4
Kenya
2021
Central Bank of Kenya
105,6
Kenya

Report on the State of Sustainable Finance in Kenya's Banking Industry

2021
Kenya Bankers Association
105,8
Kenya
2021
National Treasury
106
Kenya
2019
Kenya Bankers Association
107
Kenya
2019
Nairobi Securities Exchange
107,8
Kenya
2019
Capital Markets Authority (CMA)
109
Kenya
2019
Nairobi Securities Exchange, Kenya Bankers Association and others.
110
Kenya
2018
Kenya National Treasury
111
Kenya
2016
Kenya National Treasury
112
Kenya
2015
Kenya Bankers Association
114
Mexico

Proposal of Elements for the Development of Green Taxonomy in Mexico (click link to request access)




2021
Mexican Banking Association (ABM)
115
Mexico

Request to Issuers Regarding the Disclosure of Environmental, Social and Corporate Governance Information

2020
Climate Finance Advisory Group
116
Mexico
2020
Central Bank of Mexico
117
Mexico

Climate and Environmental Risk and Opportunities in Mexico's Financial System, from Diagnosis to Action

2020
Central Bank of Mexico
117,5
Mexico

Requirement to integrate ESG factors in pensions investment decisions by 2022 (Spanish)

2019
The National Commission for the Pension Saving System
118
Mexico

Provisions of a General Nature in Financial Matters of the Retirement Savings Systems (English)

2019
National Commission of the Retirement Savings System (CONSAR)
118,1
Mexico

Provisions of a General Nature in Financial Matters of the Retirement Savings Systems (Spanish)

2019
National Commission of the Retirement Savings System (CONSAR)
119
Mexico
2019
Climate Finance Advisory Group
119,1
Mexico
2019
Climate Finance Advisory Group
121
Mexico
2019
Climate Finance Advisory Group
122
Mexico
2018
Mexican Banking Association
122,1
Mexico
2018
Mexican Banking Association
122,3
Mexico

Mexican Banking Sector 2030 Agenda for Sustainable Development Report

2020
Mexican Banking Association
122,6
Mexico

Embedding Environmental Scenario Analysis into Routine Financial Decision Making in Mexico

2018
Central Bank of Mexico et al
123
Mongolia
2016
Financial Regulatory Commission (FRC)
123,6
Mongolia
2022
Mongolia Financial Stability Council
123,8
Mongolia
2021
Financial Regulatory Commission
124
Mongolia
2021
Bank of Mongolia
125
Mongolia
2019
Mongolian Bankers Association
126
Mongolia
2020
Mongolian Bankers Association
127
Mongolia
2019
Financial Stability Commission of Mongolia
127,1
Mongolia
2020
Bank of Mongolia
128
Mongolia
2018
Mongolian Sustainable Finance Association (MSFA)
129
Mongolia
2018
Mongolian Sustainable Finance Association (MSFA)
130
Mongolia

Sustainable Finance Principles – Manufacturing Sector Guideline

2014
Mongolian Sustainable Finance Association (MSFA)
131
Mongolia

Sustainable Finance Principles – Construction and Infrastructure Sector Guideline

2014
Mongolian Sustainable Finance Association (MSFA)
132
Mongolia

Sustainable Finance Principles – Agriculture Sector Guideline

2014
Mongolian Sustainable Finance Association (MSFA)
133
Mongolia
2014
Mongolian Sustainable Finance Association (MSFA)
135
Morocco

Draft Regulatory Directive Calling on Banks to Address Climate and Environmental Financial Risk in African Activities

2021
Bank Al-Maghrib (BKAM, Central Bank of Morocco)
136
Morocco
2021
Moroccan Capital Market Authority (AMMC)
137
Morocco
2018
Moroccan Capital Market Authority (AMMC)
138
Morocco
2019
Moroccan Capital Market Authority (AMMC)
139
Morocco
2017
Moroccan Capital Market Authority (AMMC)
140
Morocco
2016
Moroccan Capital Market Authority (AMMC). Bank Al-Maghrib (BKAM, Central Bank of Morocco) and others
141
Morocco
2016
Moroccan Capital Market Authority (AMMC)
142
Morocco
2016
Moroccan Banks Association (GPBM)
142,3
Nepal

Guideline on Environmental and Social Risk Management (ESRM) for Banks and Financial Institutions

2022
Nepal Rastra Bank
143
Nepal
2020
Nepal Rastra Bank
144
Nepal
2018
Nepal Rastra Bank
145
Nepal
2018
Nepal Rastra Bank
146
Nepal
2017
Nepal Rastra Bank
148
Nepal
2017
Government of Nepal, National Planning Commission
150
Nepal
2016
Government of Nepal, National Planning Commission
151
Nigeria
2020
Ministry of Environment
153
Nigeria
2018
The Nigerian Stock Exchange
154
Nigeria
2018
Securities and Exchange Commission
155
Nigeria

Reporting Template on Sustainable Financial Principles for the Capital Market

2019
Securities and Exchange Commission
156
Nigeria
2018
Securities and Exchange Commission
157
Nigeria

Guidelines on Sustainable Financial Principles for the Capital Market

2019
Securities and Exchange Commission
158
Nigeria
2018
Securities and Exchange Commission
159
Nigeria
2018
Securities and Exchange Commission
160
Nigeria
2014
Central Bank of Nigeria
161
Nigeria

Sustainable Banking Principles Guidance Note and Sector Guidelines

2012
Central Bank of Nigeria
162
Pakistan
2021
Securities and Exchange Commission of Pakistan
162,9
Pakistan
2019
Government of Pakistan
163
Pakistan
2019
Securities and Exchange Commission of Pakistan
164
Pakistan
2019
State Bank of Pakistan
165
Pakistan

Environmental and Social Risk Management Policy and Procedures

2018
State Bank of Pakistan
166
Pakistan
2017
State Bank of Pakistan
167
Pakistan
2017
Government of Pakistan & UNDP
168
Pakistan
2017
Government of Pakistan
169
Pakistan
2016
Government of Pakistan
170
Pakistan
2016
State Bank of Pakistan
171
Pakistan
2013
Securities and Exchange Commission of Pakistan
172
Panama

Guide for the Reporting and Voluntary Disclosure of ESG Factors (English)

2021
Panama Stock Exchange
172,1
Panama

Guide for the Reporting and Voluntary Disclosure of ESG Factors (Spanish)

2021
Panama Stock Exchange
173
Panama

Guidelines for Issuance of Social, Green, and Sustainable Securities (English)

2019
Panama Stock Exchange
173,1
Panama

Guidelines for Issuance of Social, Green, and Sustainable Securities (Spanish)

2019
Panama Stock Exchange
174
Panama
2018
Panama Banking Association
175
Panama

Recommendations for the Implementation of Sustainable Finance Protocols

2018
Panama Banking Association
175,2
Paraguay

Environmental and Social Guide for the Sustainable Financing of the Livestock Sector in Paraguay

2016
Sustainable Finance Board of Paraguay (MFS)
175,4
Paraguay

Environmental and Social Guide for Financing Agricultural Activity in Paraguay

2017
Sustainable Finance Board of Paraguay (MFS)
175,6
Paraguay

Environmental and Social Guide for Financing Agro-industrial Activity in Paraguay

2018
Sustainable Finance Board of Paraguay (MFS)
176
Paraguay
2020
National Securities Commission
176,1
Paraguay
2020
National Securities Commission
177
Paraguay

Guidelines for the Management of Environmental and Social Risks (English)

2018
Central Bank of Paraguay
177,1
Paraguay

Guidelines for the Management of Environmental and Social Risks (Spanish)

2018
Central Bank of Paraguay
178
Peru
2021
Peru Ministry of Environment
179
Peru
2020
Ministry of Environment and financial sector associations
180
Peru
2018
Lima Stock Exchange
181
Peru
2015
Superintendency of Banking, Insurance and Private Pension Fund Administrators (SBS)
182
Peru

Role of Enhanced Due Diligence in Regulation of Socio-environmental Risk Management for Financial Firms

2015
Superintendency of Banking, Insurance and Private Pension Fund Administrators (SBS)
182,3
Philippines

Circular 1128 Series of 2021 – Environmental and Social Risk Management Framework

2021
Bangko Sentral ng Pilipinas (BSP, Central Bank of Philippines)
182,5
Philippines
2021
Philippines Inter-Agency Technical Working Group for Sustainable Finance (ITSF)
182,7
Philippines
2021
Philippines Inter-Agency Technical Working Group for Sustainable Finance (ITSF)
183
Philippines
2020
Bangko Sentral ng Pilipinas (BSP, Central Bank of Philippines)
183,6
Philippines

Report on the Roles of ASEAN Central Banks in Managing Climate and Environment-Related Risks

2020
ASEAN
184
Philippines

Impact of Extreme Weather Episodes: Evidence Using Branch-Level
Supervisory Data

2020
Bangko Sentral ng Pilipinas (BSP, Central Bank of Philippines)
185
Philippines
2020
Philippines Securities and Exchange Commission
186
Philippines

Sustainability Reporting Guidelines for Publicly Listed Companies

2019
Philippines Securities and Exchange Commission
186.7
South Africa
2022
South Africa National Treasury
187
South Africa
2020
Johannesburg Stock Exchange (JSE)
187,2
South Africa

Sustainable Finance Practices in South African Retirement Funds

2020
Financial Sector Conduct Authority and IFC
187,4
South Africa

Responsible Investment and Ownership – A Guide for Pension Funds in South Africa (interactive tool) [External Link]

2021
Batseta – Council of Retirement Funds for South Africa
188
South Africa
2021
South Africa National Treasury
189
South Africa

Guidance Note – Sustainability of Investments and Assets in the Context of a Retirement Fund's Investment Policy Statement

2019
Financial Sector Conduct Authority – FSCA
189,5
South Africa

Working Paper – WP/20/04: Climate Change and its Implications for Central Banks in Emerging and Developing Economies

2020
South African Reserve Bank
190
South Africa

Primer on Embedding Environmental Scenario Analysis into Routine Financial Decision Making

2018
South Africa National Treasury
191
South Africa
2017
Johannesburg Securities Exchange (JSE)
192
South Africa
2016
Institute of Directors in Southern Africa – IoDSA
193
South Africa
2015
Banking Association South Africa
193,3
South Africa
2011
Committee on Responsible Investing by Institutional Investors in South Africa
193,5
Sri Lanka
2022
Central Bank of Sri Lanka
193,8
Sri Lanka

National Policy Framework Vistas of Prosperity and Splendour

2020
Government of Sri Lanka
194
Sri Lanka
2019
Presidential Expert Committee (PEC)
195
Sri Lanka
2019
Colombo Securities Exchange
196
Sri Lanka
2019
Central Bank of Sri Lanka (CBSL)
197
Sri Lanka
2015
Sri Lanka Banking Association
200
Thailand
2020
Ministry of Finance
201
Thailand

Guidelines on Issuance and Offer for Sale of Green Bond, Social Bond and Sustainability Bond

2018
Securities and Exchange Commission (SEC)
202
Thailand
2019
Thai Bankers Association
202,2
Thailand

Sustainable Finance Initiatives for Thailand
(Roadmap Document)

2021
Working Group on Sustainable Finance
202,4
Thailand
2021
Securities and Exchange Commission (SEC)
202,5
Thailand

Investment Governance Code for Institutional Investors (I Code) — Including Guidelines for Responsible and Sustainable Investment (Thai)

2017
Securities and Exchange Commission (SEC)
202,6
Thailand

Investment Governance Code for Institutional Investors (I Code) — Including Guidelines for Responsible and Sustainable Investment (English)

2017
Securities and Exchange Commission (SEC)
202,7
Thailand

Strategic Plan 2020-2022 — Including Priority Focus on ESG (Roadmap)

2021
Securities and Exchange Commission (SEC)
203
Turkey

Sustainability Guidelines for the Banking Sector – Updated 2021

2021
The Banks Association of Turkey
203,5
Turkey
2021
The Banks Association of Turkey
205
Turkey
2020
Capital Market Board
209
Turkey
2014
The Banks Association of Turkey
211
Ukraine

Recommendations on Implementation or Financing of Environmental Projects by Issuing Green Bonds (Unofficial Translation)

2021
Ukraine National Securities and Stock Market Commission (NSSMC)
212
Ukraine
2021
–

213
Vietnam

How to Issue Green Bonds, Social Bonds and Sustainability Bonds

2021
State Securities Commission of Vietnam
214
Vietnam

Decree No. 53 – Regulations on Individual Corporate Bond Offerings and Transactions in the Domestic Market and Corporate Bond Offerings in the International Market

2020
The Government of Vietnam
214,2
Vietnam

Guidance of E&S risk management and green credit reporting with 12 groups of environmental
protections, climate change mitigation and adaptation projects

2018
State Bank of Vietnam (SBV)
215
Vietnam

Decision Approving the Scheme on Green Bank Development in Vietnam (No 1640/QD-NHNN)

2018
State Bank of Vietnam
216
Vietnam

Decree on Government Debt Instruments No 95-201-ND-CP (Vietnamese)

2018
The Government of Vietnam
217
Vietnam

Decree 163/2018/ND-CP on Corporate Bond Issuance, including Green Bonds

2018
The Government of Vietnam
218
Vietnam

Decision to set the Action Plan of the Banking Sector towards the 2030 Agenda and Vietnam SDGs No. 1731/2018/QD-NHNN

2018
The Government of Vietnam
219
Vietnam

Decision Strategy for the Development of the Banking Sector to 2025, Incorporating Green Credit Development No. 986/QD-TTg 11. Handbook on Social and Environmental Risk Assessment

2018
State Bank of Vietnam
229
Vietnam

Decision on Issuance of Action Plan of the Banking Sector to Implement the National Strategy on Green Growth Toward 2020 (No 1552/QD-NHNN)

2020
State Bank of Vietnam
230
Vietnam

Directive on Promoting Green Credit Growth and Environmental and Social Risks Management in Credit Granting Activities No 03/CT-NHNN_2015

2015
State bank of Vietnam
231
Vietnam

Circular to Facilitate the Development of Green Bonds 34/2013/TT-NHNN

2015
State bank of Vietnam