Sustainable finance roadmaps are often the first step in the systematic development of sustainable financial markets, as they offer a holistic and consolidated approach.
This Toolkit combines existing sources, emerging trends, and lessons from SBFN members into a practical guide to help regulators and industry associations design and operationalize sustainable finance national and regional roadmaps.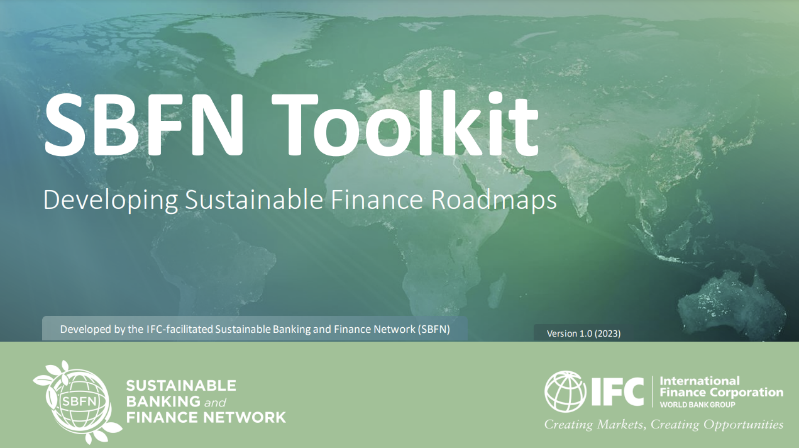 The Toolkit
defines the fundamentals of developing a roadmap,
proposes steps for the development process,
suggests key measures to include in a roadmap, and
presents case studies of select SBFN member countries in different regions.
The Toolkit consists of a Guide document and Mapping and Benchmarking Tool. Practical templates and resources in the Toolkit offer further support in developing national or regional sustainable finance roadmaps.