Accelerating Sustainable Finance Together
October 26, 2021 | 1 hr 54 min |
SBFN Global Progress Report and Country Progress Reports Launch Webinar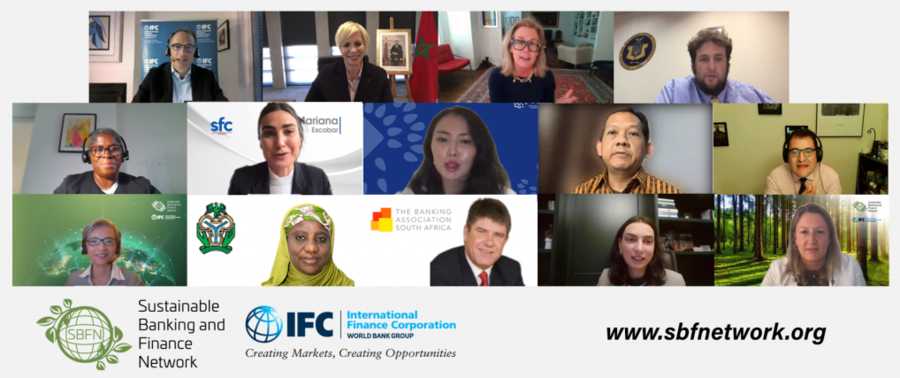 Despite the COVID-19 crisis, 11 SBFN countries introduced their first national sustainable finance frameworks in the past two years, and over 20 countries launched additional framework documents, including regulations, roadmaps, principles, and technical guidance to enable sustainable finance by all parts of the financial sector. Thirty-three SBFN countries now have over 100 framework documents in place, a sign of depth and maturity in sustainable finance initiatives.
This webinar presents exclusive global and country insights from SBFN's 2021 Global Progress Report: Accelerating Sustainable Finance Together: Evidence of Policy Innovations and Market Actions across 43 Emerging Markets. Supported by 39 Country Reports, SBFN's Global Report is based on country-level data shared by SBFN members and assessed using a measurement framework informed and agreed by SBFN members based on their practical experiences. Extensive verification was carried out by the SBN Secretariat and third-party service providers. This included in-depth interviews with over 40 countries between February and July 2021.
IFC Vice President and Chair of the SBFN Secretariat, Alfonso Garcia Mora, joined esteemed speakers from SBFN member institutions to discuss how emerging markets are shifting their financial sectors to sustainable finance practices. They explored how collaboration, both within countries and across borders, can accelerate this process.
For further detail, see SBFN's 2021 Global Progress Report and Country Progress Reports.